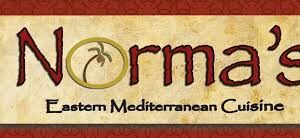 Barclay Farms Shopping Center, 995 Route 70 East, Cherry Hill, NJ
Good News!!
Norma's has fully opened their restaurant.
You can now dine inside.
There are plenty of Vegetarian and Vegan options on their menu at this family run business.Show them your membership card for a 10% discount 
We would like to thank Norma's for being a part of our discount program and for donating a gift card to our membership drive at the AC Vegan Food Fest.