Afternoon Picnic Potluck 6/6/20 – Cancelled
In response to COVID-19, also known as the Coronavirus, all VSSJ events, meetings and other gatherings have been indefinitely postponed as of Saturday, March 14th, 2020 until further notice. We have taken this course of action to protect the health of our community — that's you, your families, and VSSJ's officers and volunteers.
As we move forward, we will be following the advice of the Centers for Disease Control, as well as state and local health officials. We will keep you updated as this situation evolves via email, social media, and our website.
During this time, VSSJ encourages you to access the many resources on our website — including recipes, articles, and plant-based lifestyle advice — all available 24/7 from the comfort of your own home.
Thank you for bearing with what we hope will be small inconveniences in the service of public health.
You asked for more kid friendly activities – This is the first of several picnics that we have planned, so come out and join VSSJ for a relaxing potluck in the great outdoors!
We have reserved the pavillion closest to Church St right next to the playground.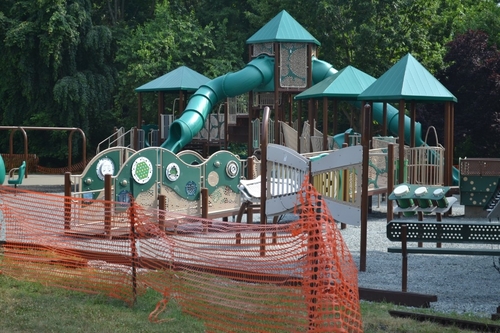 Please RSVP so that we know how many to plan for by calling or texting Maryellen: 609-744-8328 or by email: [email protected]
VSSJ members  NO CHARGE
Non-members  $6 per person (no charge for children under 12)
Be green get $1 off for each reusable place setting in your party.
To see a complete list of the benefits that you receive as a member of VSSJ  click here
Potluck Guidelines: Each individual in your party (with the exception of children under 12) brings a vegetarian* dish to share that will feed at least 6 people (vegan** dishes preferred so that all types of vegetarians may enjoy the food), along with the recipe or a list of ingredients. To ensure there is enough food for everyone, please bring at least as much as your family is going to eat. VSSJ provides beverages, so please provide a food contribution. For safety reasons, children under 12 must be under parental supervision at all times.
*   Vegetarian = No Meat, Fish, or Gelatin.
**  Vegan = No Meat, Fish, Dairy, Eggs, Gelatin, or Honey.
Mark you calendar for the following potluck picnics: July 5th at Long Bridge Park and September 6th at Smithwoods Park.