Afternoon Picnic Potluck 6/1/19
You asked for more kid friendly activities – This is the first of several picnics that we have planned, so come out and join VSSJ for a relaxing potluck in the great outdoors!
We have reserved the pavillion closest to Church St right next to the playground.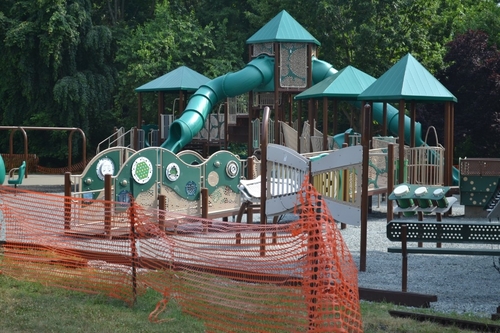 Please RSVP so that we know how many to plan for by calling or texting Maryellen: 609-744-8328 or by email: maryellen@vssj.com
VSSJ members: FREE for 2019
Non-members: $6 ($15 family)
Potluck Guidelines: Each individual in your party (with the exception of children under 12) brings a vegetarian* dish to share that will feed at least 6 people (vegan** dishes preferred so that all types of vegetarians may enjoy the food), along with the recipe or a list of ingredients. To ensure there is enough food for everyone, please bring at least as much as your family is going to eat. VSSJ provides beverages, so please provide a food contribution. For safety reasons, children under 12 must be under parental supervision at all times.
*   Vegetarian = No Meat, Fish, or Gelatin.
**  Vegan = No Meat, Fish, Dairy, Eggs, Gelatin, or Honey.
Mark you calendar for the following potluck picnics: July 6th at Long Bridge Park and September 7th at Smithville Park.