Dinner, Music & Presentation
It's A Wrap!
Register soon – Limited space.
Dinner: Homemade Vegetable Soup, Hummus & Veggie Wrap
Dessert: Fresh-Baked Apple Crisp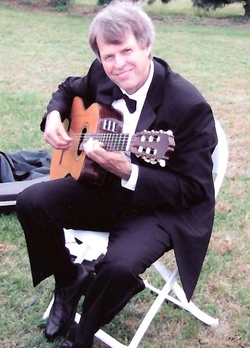 Music: by Reid Alburger, professional, popular, classical guitarist about
Presentation: "Times They Are a Changing"
Learn all about the movement towards a plant-based diet and the benefits to your health.
Presented by George Zitzler, member and dedicated volunteer of VSSJ.
George is a retired teacher who has had some major health improvements since adopting a plant-based diet. He has researched the benefits of a wholefood, plant-based diet and would like to share how some fundamental changes can improve your health.
We are using our new online payment system. If you have any difficulties registering please let us know: [email protected]
(If you are viewing this on a cell phone keep scrolling down to see all the details.)
Hourly Schedule
6pm

-

6:30pm

sign in
6:30pm

-

7:30pm

Dinner
6:30

-

7:30

Dinner Music

Reid Alburger
7:30

-

8:30

Presentation