Dinner Out – Denim Bistro
Sunday, Sept 8th at 5:00pm
312 Kresson Road in Cherry Hill
You must RSVP by Sept 6th Call or text Maryellen: 609-744-8328 or email: [email protected]
It's time to sit back, relax and enjoy a delicious dinner together. 
Chef David Murray has worked with us to create a special *menu for our dining out event, that will meet everyone's needs.
Our price is $30
(does not include tax or gratuity or dessert unless you bring in a pair of jeans)
Menu 
(3 or 4 courses)
**Everything other than the ravioli can be made gluten free **
First Course: Choice of Soup or Salad
Second Course – Appetizers to choose from:
Mezze Platter roasted garlic hummus, tzatziki, marinated olives,  sliced cucumbers, roasted eggplant, grape tomatoes, artichoke hearts, falafel, roasted yellow peppers, pita bread 
Caramelized Cauliflower pickled mustard seeds, fuji apple, fennel bulb + celery leaf salad
"Let The Beet Drop" beet variations, kale, toasted almonds, pickled onions, champagne vinaigrette
Roasted Brussels Sprouts shaved parmesan (optional), sultanas, pepitas, sherry-shallot vinaigrette
Third Course – Main Plates to choose from:
Goose Valley Rice Bowl heirloom red & calmati brown rice, wild rice, chick peas, broccoli,                                  mushrooms, kale, curried cauliflower, golden raisins
Southwestern Stuffed Peppers organic quinoa, charred corn, black beans, pico de gallo, sharp cheddar-jack cheese (veg or vegan cheese), salsa roja  
Garden Quesadilla broccoli, cauliflower, peppers, onions, kale, cheddar cheese (veg or vegan), chipotle aioli 
Wild Mushroom Ravioli duxelle, shallots, fontina cheese, asparagus, truffle cream, parmesan 
Fourth Course – Dessert is not included unless you bring in a pair of jeans…

"
Denim is working with a local charity that they donate jeans to, so if you bring in a pair of 
jeans
 to donate – 
you get a free dessert."
David is preparing a special vegan dessert for us:
Fuji apple crisp (made with coconut oil) topped with choice of raspberry sorbet or lemon sorbet
or you can order off the dessert menu.
If you don't bring in jeans, you can purchase a dessert 
You 

must RSVP by Sept 6th Call or text Maryellen: 609-744-8328 or email: [email protected]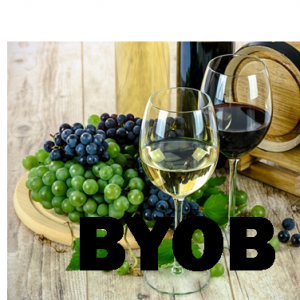 We hope that you join us for a delicious meal prepared by David Murray (Executive Chef / Owner)
David brings a wealth of experience and a deep personal belief in buying and serving the freshest ingredients to the table.  "Over the course of my career, I've seen again and again the difference that working with fresh, locally sourced ingredients can make in a finished dish," says Chef Murray, a native of Southern New Jersey whose resume includes time in a host of well-regarded kitchens across the region.  "There is simply no substitute for top-notch products, and I'm proud to work with the best purveyors in the region to bring those products to our guests at Denim."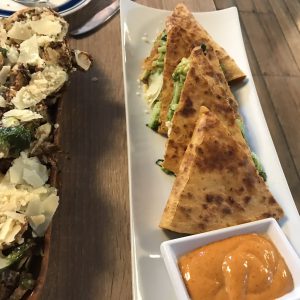 *menu subject to change do to availability