Dinner Out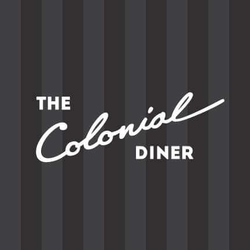 Join us at the Colonial Diner in Woodbury as we support them in offering Vegetarian and Vegan options on their menu. This event will be all vegan. Upon arrival you will choose from one of the following 4 entrees. Bring a hearty appetite!
DINNER BANQUET MENU
ALL ENTREES INCLUDE SOUP or SALAD, APPETIZER, VEGAN DESSERT,
and BEVERAGE.
Price does not include tax and gratuity.
Entrée Selection (choice of one)
MICHEAL'S SAVORY SEITAN STIR-FRY $17.99
Savory Seitan and Julienne Vegetables Sauteed in a Sweet-and-Sour Sauce
PENNE PESTO & ASPARAGUS $15.99
Imported Penne Pasta, Fresh Asparagus, and Vegan Pesto Aioli with Basil Garlic and Pine Nuts
SAUTEED "LIBER" & ONIONS $14.99
Fresh Red Beets and Onions Sautéed in Sherry Wine, Served with Jasmine Rice and Julienne Vegetables
VEGAN THREE-BEAN CHILI $12.99
Chef's Three-Bean Blend Topped with Vegan Cheddar Cheese and Scallions, Served over Organic Brown Rice with Corn Tortilla Chips
Dessert (choice of one)
VEGAN VANILLA CUPCAKE, VEGAN PUDDING
Beverage (free refills)
COFFEE – TEA – SODA – ICED TEA
RSVP by calling or texting Maryellen by 5PM, Sunday March 24th 609-744-8328