Annual New Year's Celebration
Ring in the new year on New Years Day with your VSSJ "Veg Friends".
This year's celebration will feature an exciting News Year's day potluck luncheon.  FOR MEMBERS ONLY
Because this event is being hosted at a member's home, there is limited space and an RSVP is required. RSVP early to [email protected], or call 856-287-4609 (leave a message).
Exact location will be provided when you RSVP. Hope to see you there!
See potluck guidelines below.
Here are a few photos of some of the dishes from last year's potluck: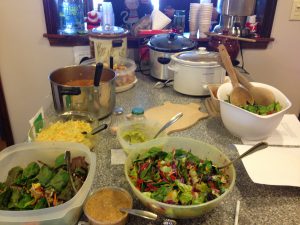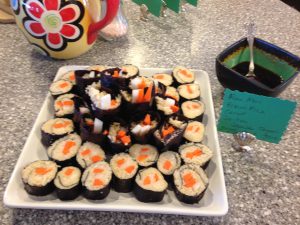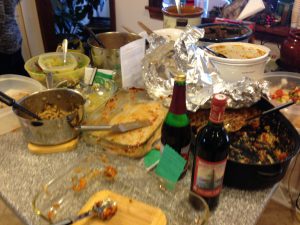 Must have been good :o)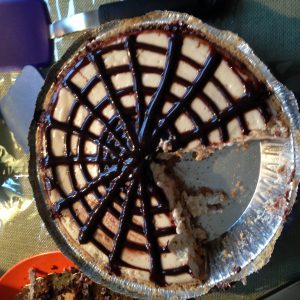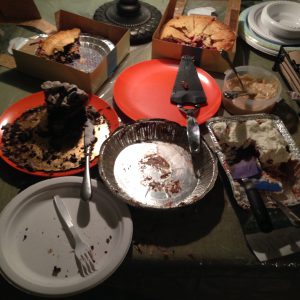 Desserts – went fast!
Potluck Guidelines: Each individual in your party (with the exception of children under 12) brings a vegetarian* dish to share that will feed at least 6 people (vegan** dishes preferred so that all types of vegetarians may enjoy the food), along with the recipe or a list of ingredients. To ensure there is enough food for everyone, please bring at least as much as your family is going to eat. Host provides beverages, so please provide a food contribution. 
*   Vegetarian = No Meat, Fish, or Gelatin.
**  Vegan = No Meat, Fish, Dairy, Eggs, Gelatin, or Honey.