Offers 10% discount to VSSJ members.
Denim American Bistro 312 Kresson Rd. Cherry Hill NJ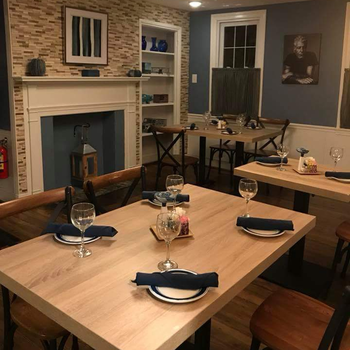 David Murray, Executive Chef and Owner brings a wealth of experience and a deep personal belief in buying and serving the freshest ingredients to the table. "Over the course of my career, I've seen again and again the difference that working with fresh, locally sourced ingredients can make in a finished dish," says Chef Murray, a native of Southern New Jersey whose resume includes time in a host of well-regarded kitchens across the region. "There is simply no substitute for top-notch products, and I'm proud to work with the best purveyors in the region to bring those products to our guests at Denim."
Veg and Vegan options available. Visit their website.
Click here for a review of a dinner out that we had for our group.
For a complete list of membership benefits click here.