Practical tips for Veg picnics and hikes.
In this hassled, harried world, in which every waking moment seems to be accounted for, it's important to carve out special rituals for ourselves. One of my favorite ways to slow down and enjoy the warm season is to seek out wonderful places to take a delectable picnic and combine it with a hike or a swim. Most often, it's with family in tow, and sometimes we join forces with a group of friends with children about the same age as our two sons.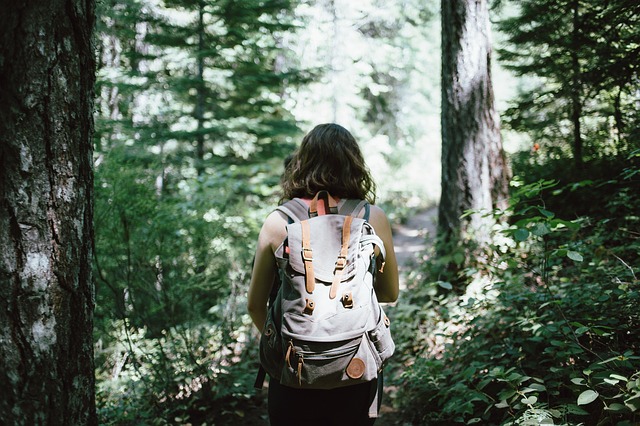 Use your imagination and local natural resources to find spots for pleasurable outdoor eating; you need only decide what activity you'd like to do in tandem with picnicking. A hike at a nature preserve is sure to whet the appetite; for families, an ideal spot for a casual picnic with little ones is a community park, combined with a visit to a great playground. For a romantic picnic for two, have your outdoor meal with an outdoor concert. When heat is at its peak, nothing appeals more than a picnic at a beach. To get off the beaten path, try public historic homes, botanical gardens, or arboretums. Buddhist monasteries offer a serene, meditative picnic experience. Call ahead to find out the picnic policies of a particular place if you have any doubts.
A scenic locale adds much to a picnic; the experience is transformed from merely eating lunch outdoors into a refreshing lift for the spirit and senses.
As a longtime picnic aficionado, I've developed some tried and true picnic tips over the years:
When planning a meal to be taken on a hike, think of the food as parallel to the experience itself: simple, healthy, and unpretentious. The food should be easy to serve and should taste good at room temperature. I've developed a sort of formula for these portable meals: they almost invariably feature a good bread with a tasty spread that's packed separately, two or three hearty salads, a dessert, fresh fruit or fruit salad, and beverages. Marinated salads have great staying power, as do dishes that are well-seasoned and contain fresh herbs.
If the picnic is to be carried for some distance before it is eaten, the provisions can be divided among two or more hikers to carry. A logical division would be for one person to carry the main part of the meal, and another, the dessert, fruit, and beverages.
Pack almost everything into shallow plastic storage containers. That way, after the meal is eaten, the containers can nest into one another for compact storage. Don't forget paper plates (or lightweight plastic that can be washed and used again), plastic utensils (including a spreading knife or two), and napkins.
Wash fresh fruit and pack it into containers so it won't be squashed by the other food. Include small, juicy fruits that need not be cut ahead of time, and thus stay fresh longer-plums, nectarines, cherries, strawberries. As summer fruits wane, your choices can segue into grapes, small apples, and pears. Opt for organic fruit as often as possible.
If you plan to include dessert, avoid gooey treats and rich pastries. Sturdy cookies such as oatmeal-raisin or fig bars are always welcome; "blondies" and freshly baked fruit muffins are nice, too.
Common sense dictates that everything you bring in to a hiking area has to be carried out with you. Many ecologically sensitive areas do not have designated picnic areas, so do bring a plastic bag for carrying your plates and other refuse from your meal back in your knapsack, to dispose of appropriately after you leave.
Though lugging a lot of liquid is weighty, bring plenty of beverages. Everyone seems thirstier than usual when eating outdoors. I like to bring juices or juice spritzers in lightweight recyclable plastic bottles. Of course, filtered water is always welcome. Put your beverages in the freezer for 15 to 20 minutes before you leave for your picnic (or freeze not-quite-full bottles overnight and fill to the top with water just before leaving), to ensure that they will stay nice and cold for a while.
While wicker baskets are romantic, and perhaps appropriate for cozy picnics for two, knapsacks are more practical for hiking picnics, and coolers are more appropriate for beach or lake picnics. By Nava Atlas
Written by: Nava Atlas from The Vegetarian Resource Group