No special sauces, no mayo, no major seasonings…so what makes this particular pasta salad recipe so delicious? It boils down to 5 main ingredients & the method in which they are cooked!
Colorful Bell Peppers
Mushrooms
Plant-Based Field Roast Italian Sausage
Cherry Tomatoes
Fresh Basil
Grill the mushrooms, peppers, & Field Roast sausage via method preferred (outdoor BBQ vs. oven/stove-top). If you are cooking in the kitchen, crumble and sauté the sausage stove-top while the veggies are broiled in the oven.
In the meantime, boil the pasta (you can use any type of pasta), drain, and rinse with cold water since this is meant to be a cold pasta salad recipe.
Toss the cooked pasta with balsamic vinegar, lemon juice, and salt.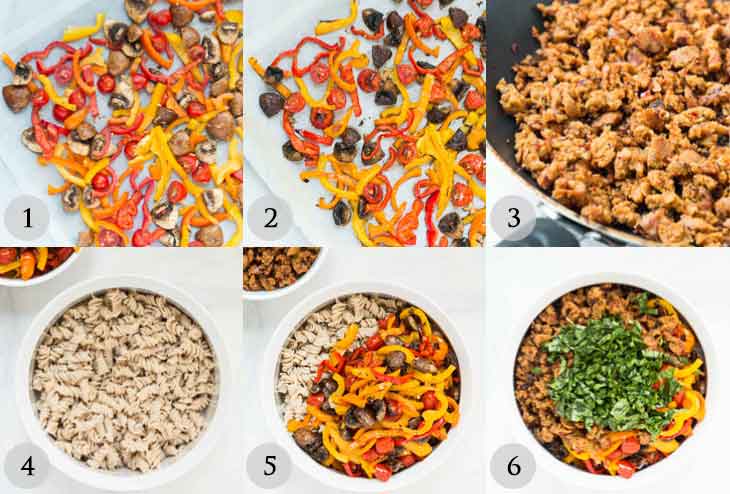 Add in the sliced peppers, diced mushrooms, crumbled sausage, and fresh basil!
Toss & season to taste with salt & fresh pepper!
Store in the fridge until you're ready to serve! Tastes great cold or at room temperature!
This vegan pasta salad contains all my favorite ingredients, is perfect for BBQs, potlucks, or summer picnics, a family favorite (my kids loved it!), simple and easy to make, and full of fresh flavors.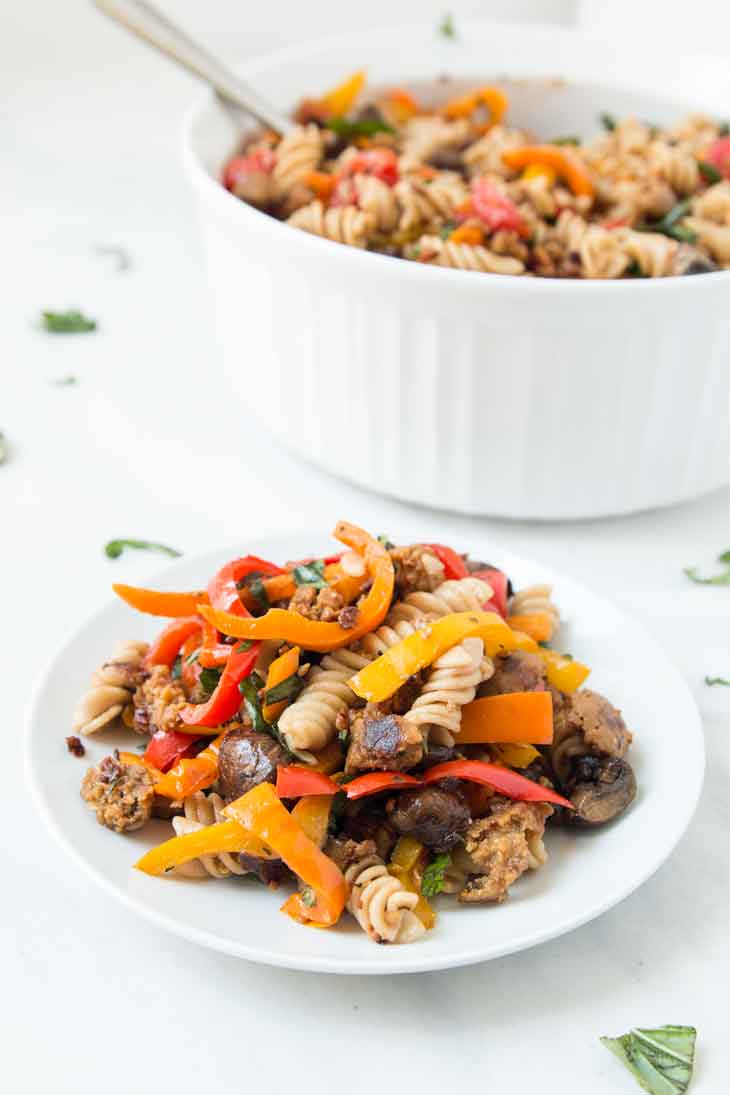 Recipe by
Anjali who is the author of Vegetarian Gastronomy, a website dedicated to Vegan Cooking with many Gluten-free options. She shares her culinary experiences and passion for cooking through her myriad of recipes. She hopes to inspire people to cook, create, and try new cuisines and plant-based recipes in their own kitchen! .