Simple Recipes to Get Started on a Plant-Based Diet!
We are sorry but this event
has been canceled!
We will post the new date in a future newsletter…
Have you been thinking about adding more plants to your diet but have no idea where to start? In this class I will give you tips on where to start and demo two simple plant-based recipes.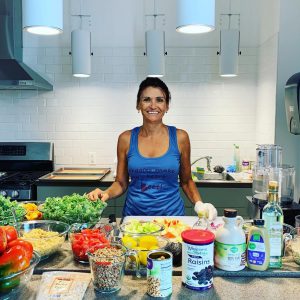 Presented by: Karen Burzichelli, RN, CHHC
Karen has over thirty years experience as a Labor & Delivery Nurse and currently works at Virtua in Voorhees NJ. She received her BSN from Trenton State College and her Health Coaching Certificate from The Institute for Integrated Nutrition in NYC. Karen has been teaching plant-based cooking classes for over seven years. She works with clients individually and in a group setting teaching how to use a plant-based diet to prevent and reverse disease. Karen lives with her husband in Gibbstown, NJ, mother to twin girls and one granddaughter.
You can read more about Karen at http://karenshealingkitchen.com/ and follow her on Instagram and Facebook. 
 Registration details coming.