This recipe won 1st place at our Vegan Cookie Contest Dec 9, 2019
Congratulations Lorraine Bal
5 cups raw pecans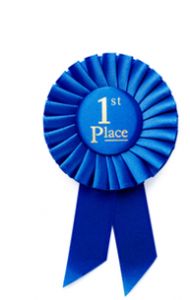 2 cups rolled oats
2 cups whole wheat pastry flour, sifted
1 cup brown sugar, lightly packed
1 cup maple syrup
1/4 c (4 tbsp) margarine, softened
1/4 cup coconut oil
2 tbsp flaxseed, ground
2 tsp baking soda
1 tsp salt
1 tsp cinnamon
1 tbsp vanilla extract
3 tbsp soymilk (or other nondairy milk), at room temp.
In dry skillet, toast pecans over medium heat, tossing/stirring frequently, until fragrant- 4-5 minutes (this should be done in at least 2 batches). Coarsely chop 1 cup nuts, set aside. Put rest of nuts (4 cups) in food processor, process until fine crumbs. Add oats, process until oats are coarse crumbs/flakes. In bowl, stir together flour, flaxseed, baking soda, salt and cinnamon; add nut/oat mixture to bowl; stir to combine. In mixer bowl, cream brown sugar, margarine and coconut oil until smooth. Add syrup, milk, and vanilla; blend well. Gradually add dry ingredients (except chopped nuts) to wet, blending after each addition. Fold in chopped nuts. Refrigerate dough for 10-15 minutes.
Preheat oven to 350 degrees.
Line cookie sheets with parchment paper. Scoop about a tablespoon of dough at a time, roll into ball and place on sheet, leaving about 3″ between balls. Flatten very slightly.
Bake for 8-10 minutes, or until edges are just starting to brown lightly. Carefully slide paper (with cookies) off baking sheet and onto cooling rack; let cool for a few minutes, then remove cookies with spatula to rack. Makes about 4 dozen cookies.
Optional: drizzle with melted chocolate