This recipe won 2nd place at our Vegan Cookie Contest Dec 9, 2019
Congratulations Carol Suboleski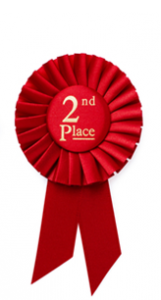 1½ cup steel cut oats (divided)
¼ cup + 2 T melted coconut oil
1 cup oat flour
¼ cup coconut sugar
½ tsp baking powder
¼ cup pure maple syrup
½ tsp baking soda
3 T egg replacer mixed with 2 T water
¼ tsp salt
1 tsp vanilla
¾ cup vegan chocolate chips
Preheat oven to 350 degrees. Use oil to grease 2 cookie sheets.
In a medium bowl, whisk together 1 cup of oats, the oat flour, baking powder, soda, and salt.
In a large bowl, mix together the melted coconut oil, coconut sugar, maple syrup, egg replacer, and vanilla. Whisk until it resembles caramel.
Add the dry ingredients and whisk until thoroughly combined. Add the rest of the oats and the chocolate chips.
Scoop about 2 T of cookie dough onto the cookie sheets.
Bake for 10-12 minutes. Using a flat spatula, carefully transfer the cookies to a cooling rack.
Store in an airtight container when completely cool.
adapted from this original recipe: beamingbaker